Pembridge people: the Mortimers and the de Genevilles
The Pembridge connection with the Mortimers is evident in this extract from The Wigmore Chronicles:
"1301 . . . . also the same year on the vigil of St Matthew the Apostle (20th September), Roger, the sone of Edmund Mortimer, was betrothed at Pembridge to Joan, the daughter of Peter Geneville; and then on the night after that feast a comet appeared, lasting for the seven following nights. . . ."
It is quite likely that the wedding was an arranged one. Roger's father had mortgaged eight castles to Joan's grandfather and it is quite possible that the wedding was part of the deal.
A chance conversation, following the creation of the effigies costumes, led to the recreation of their wedding outfits from 1301.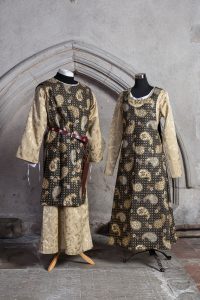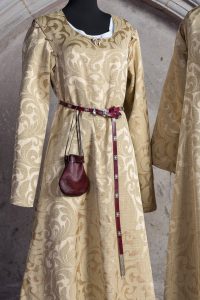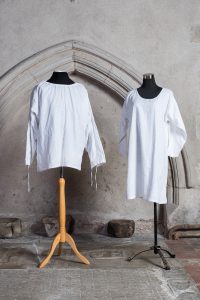 More information and a brochure about the making of the costumes can be found in Pembridge Church.