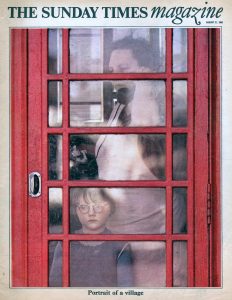 Following the highly successful exhibition of photographs by renowned photographer John Bulmer in 2015, first published in the Sunday Times colour magazine in 1966 we are now planning to publish a book.
In addition to the exhibition images the book will include photographs from the mid 1980's though to the present day by Robert Anderson and others.
We are keen to establish the likely demand so if you are interested please register below and we will contact you when it is published. Depending on the interest it is likely to cost somewhere between £15 and £20 and we aim to have it out in the autumn making it the ideal Christmas present!