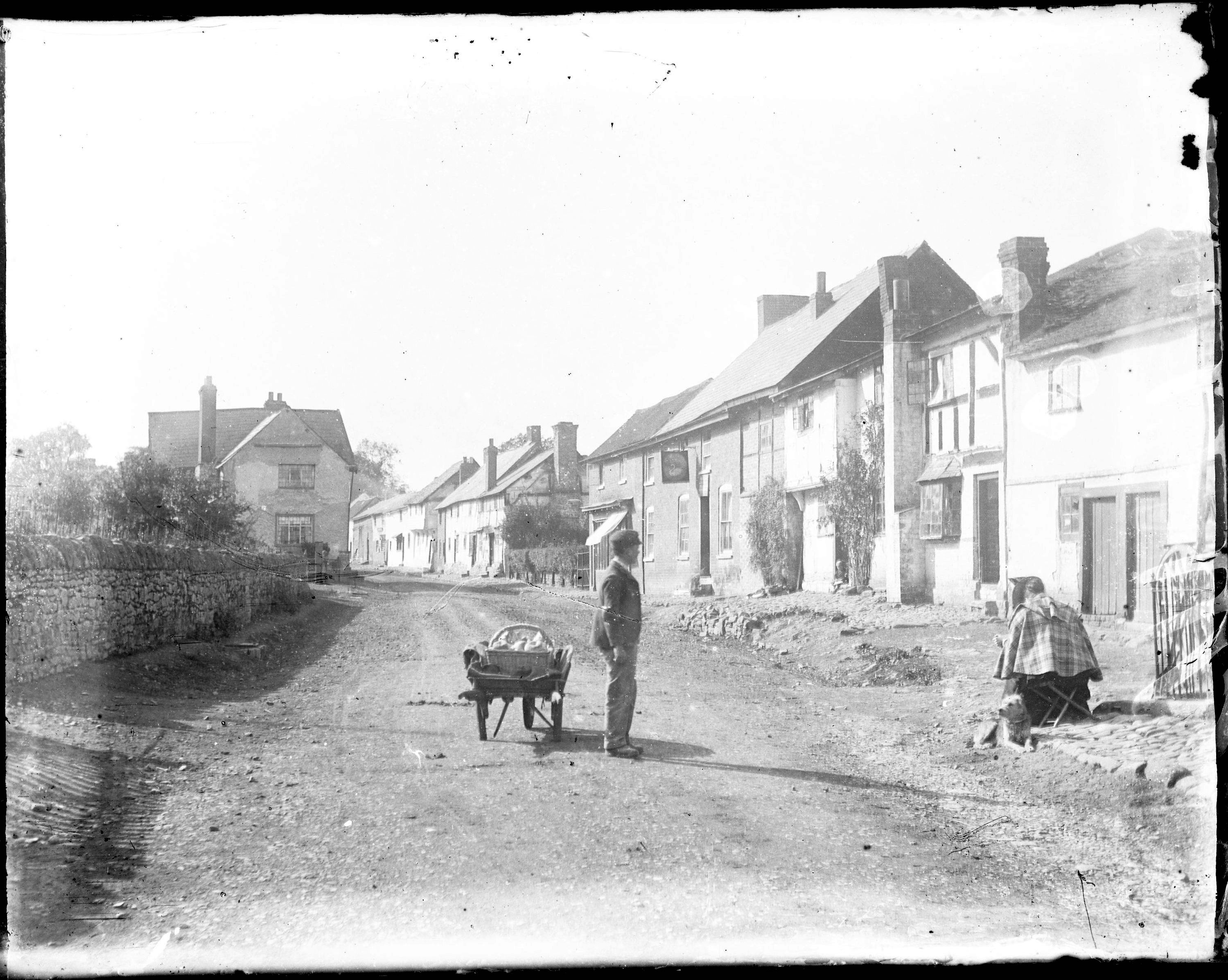 The Gloucestershire Wassail is a famous wassail song, but few people know that it was actually collected by Ralph Vaughn Williams at the Swan Inn, Pembridge.
The composer made a number of trips to the villages of Herefordshire, usually accompanied by the folklorist, Ella Mary Leather, who had introduced him to some of the local tunes; in return he had arranged for a phonograph to be sent to her so that the traditional songs could be recorded.
It was not the only folk tune that was collected at Pembridge – the Vaughan Williams Memorial Society website shows manuscripts of different songs with a number of references to Pembridge, including some which gives a more information about the circumstances of the recording. For example on 31st July 1909 Mrs Smith performed 'Apprentice Boy' at the Swan Inn, Pembridge and on an undated occasion Mrs Bridges, aged 80, sung 'As I was a-walkin all in the garden'
The undated photograph at the top of this page shows the Swan Inn in the background of the picture, the location of these songs being recorded. Although it is a private house these days, the building is still easily recognisable.
Thanks to the reader who sent me the link to the Gloucester Wassail.