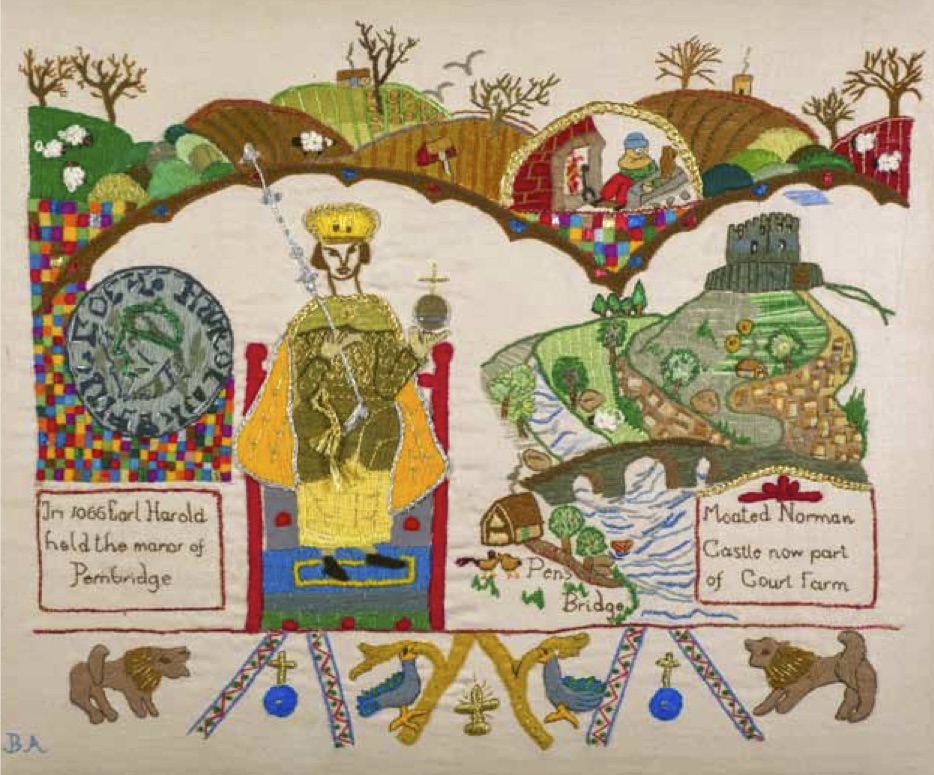 The 11th century saw a lot of turmoil in England, with the Norman conquest of 1066 changing the country dramatically. Pembridge was no different, with a number of different lords laying claim to the manor of Pembridge. Initially the Domesday records show that Earl Harald held it up until his death at the battle of Hastings.
The manor was then held by Alfred of Marlborough and had been laid waste at some point in the intervening years.
The Braose family was next lords of the manor of Pembridge.  The first William de Braose came across from France with William the Conquerer, and is recorded in the lists of those present at the battle of Hastings. He was rewarded with extensive land in Sussex where he built Bramber Castle. His son Philip do Braose became a Marcher lord by conquest, taking land in Radnor and Builth. His son William de Braose of Bramber became Lord of Radnor and it is noted later, in the early 12th century, that the Manor of Pembridge was in the hands of William de Braose around the same time as well.
The de Braose family were overlords to the Pembridge family and it is possible that the manor was given to a certain, Ralf Pembridge, the earliest known member of the family,who took the name of the place as his own. The de Braose's remained overlords for many years.
In 1230 the overlord of Pembridge was to change again, slipping from the hands of the de Braose family in a dramatic fashion.  William V de Braose, who was lord at the time, was accused of having an affair with Joan, wife of Prince Llewellyn, and both were executed.  William left 4 daughters to inherit his lands and one of them Maud, married Roger 1st Baron Mortimer. With this, the lordship of Radnor, and Pembridge passed to the Mortimer family.