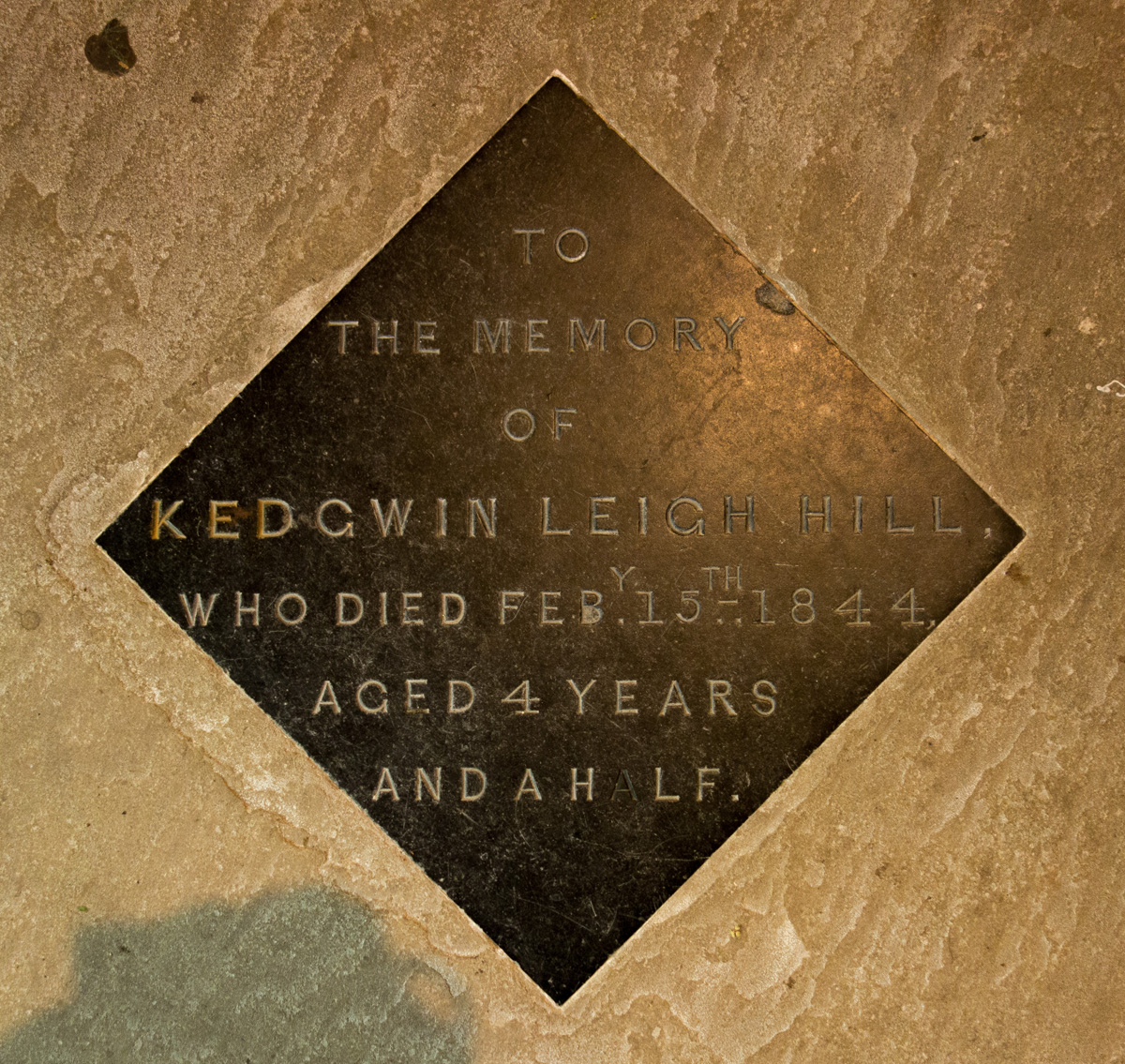 Reverend Walter Henry Hill came to Pembridge as a curate, however in 1843, 1845 and 1847 he was acting as the rector as the then rector, Reverend Maurice James, was unable to keep up his duties due to ill heath. Rev. Hill was appointed to deputise for him and the licence for this states that he was given a yearly stipend of £150 and lived at the Glebe House. In 1874 Rev Hill was replace by Reginald Pyndar Hill, who was granted a licence for the curacy in Pembridge, despite the similar names the two men do not appear to be related.
We have a photograph of him which hangs in the vestry of the church. This has his family tree drawn out on the back.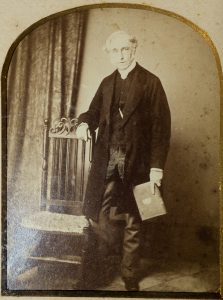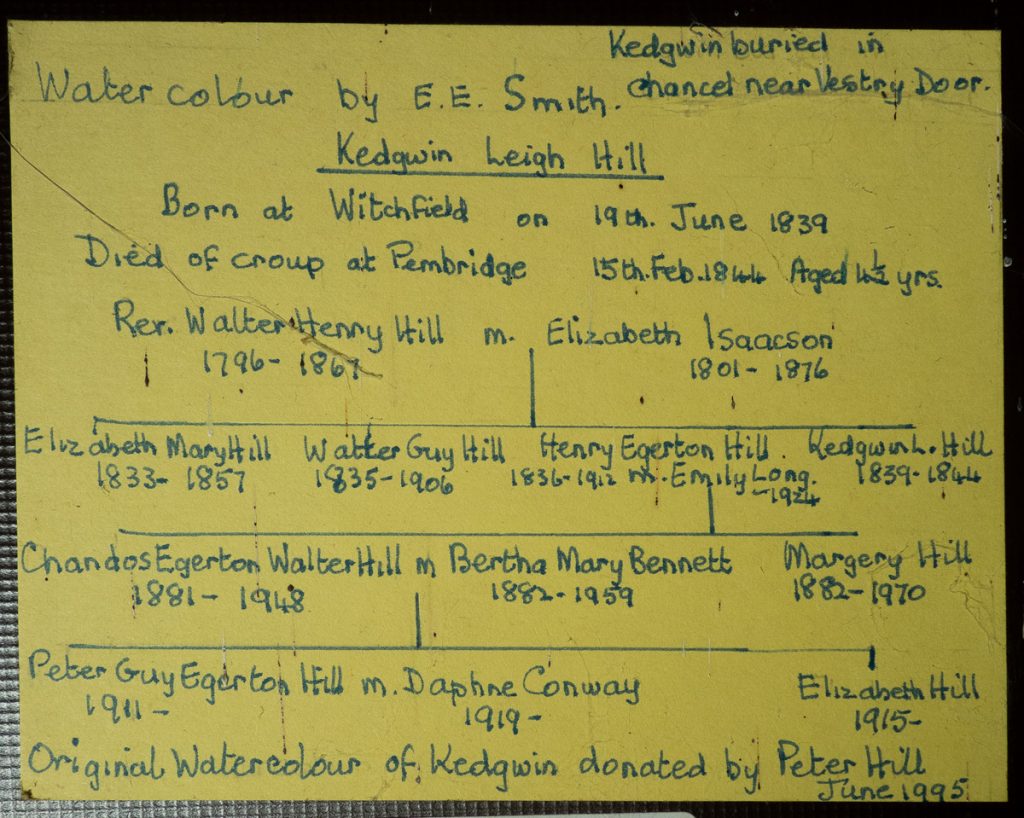 In the family tree shows that he had a son, Kedgwin Leigh Hill, who was born 19th June 1839 and died of the croup on the 15th Feb, 1844, aged 4 years and 8 months, while the family were living in Pembridge. Kedgwin's memorial stone is in the chancel of Pembridge Church, near the door to the vestry. We also have a picture of him, which is by E.E Smith, who painted several water colours of the village durning the nineteenth century.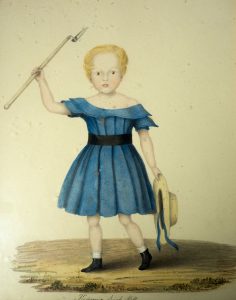 In the parish registers for that week it shows that Rev Hill buried two other infants that week, but not his son, as the service was carried out by the John Randall, the vicar of Lyonshall.