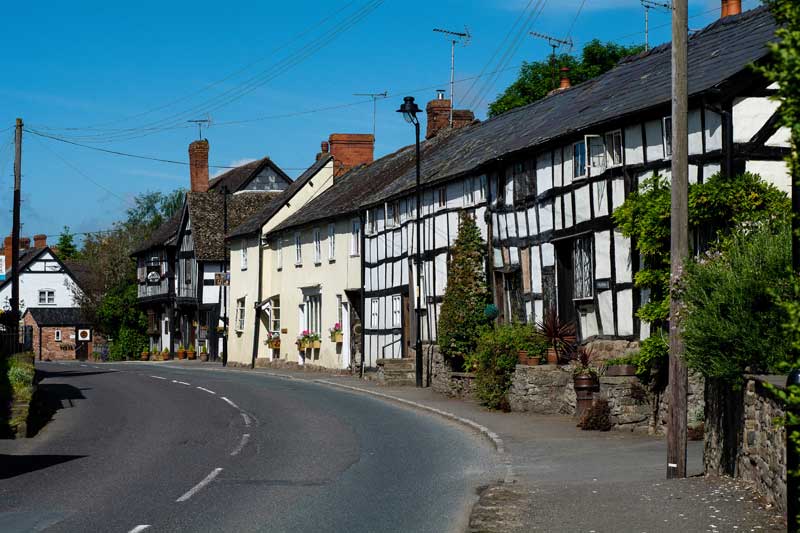 Farming has always been a major industry in the area, however there are numerous other trades in history which have occupied the people who lived in Pembridge. There are traces of these in the house names and in documentary evidence.
One such occupation was glove making and the evidence for this can actually be found in the House of Commons Journal for 1698, when a petition of the glovers was presented to the House.
It appears that they were having problems with trade due to an increase in tax on alum leather. Alum leather was a particular method of tanning leather with alum (aluminium) salts mixed with binders such as flour and eggs. This type of leather is technically not tanned as tannic acid is not used. This leather was used to make gloves.
The following extract is taken from the House of Commons Journal Volume 12: 3 January 1698
A Petition of the Glovers, living in the Towns of Kington, Weobley, Pembridge, and the several Parishes thereunto adjoining, in the County of Hereford, was presented to the House, and read: setting forth, That the Gloving Trade employed abundance of poor People formerly; but, since a Duty has been laid upon Alum-Leather, the Trade is much decayed, and the Master-Glovers are forced to turn off many of their Journey-folks for want of Money, through the Dulness of Trade, to pay them their Wages, their Chapmen requiring longer Credit than formerly; so that they are brought to great Extremity: And praying, That the Duty upon Alum-Leather may be taken off.

Ordered, That the Consideration of the said Petition be referred to the Committee, to whom the Petition of the Aldermen, Stewards, and Company of Fellmongers, Leather-dressers, and Glovers, in the City of Chester, is referred: And that they do examine the Matter thereof; and report the same, with their Opinion therein, to the House.
'House of Commons Journal Volume 12: 3 January 1698', in Journal of the House of Commons: Volume 12, 1697-1699 (London, 1803), pp. 19-21 http://www.british-history.ac.uk/commons-jrnl/vol12/pp19-21 [accessed 6 November 2015].