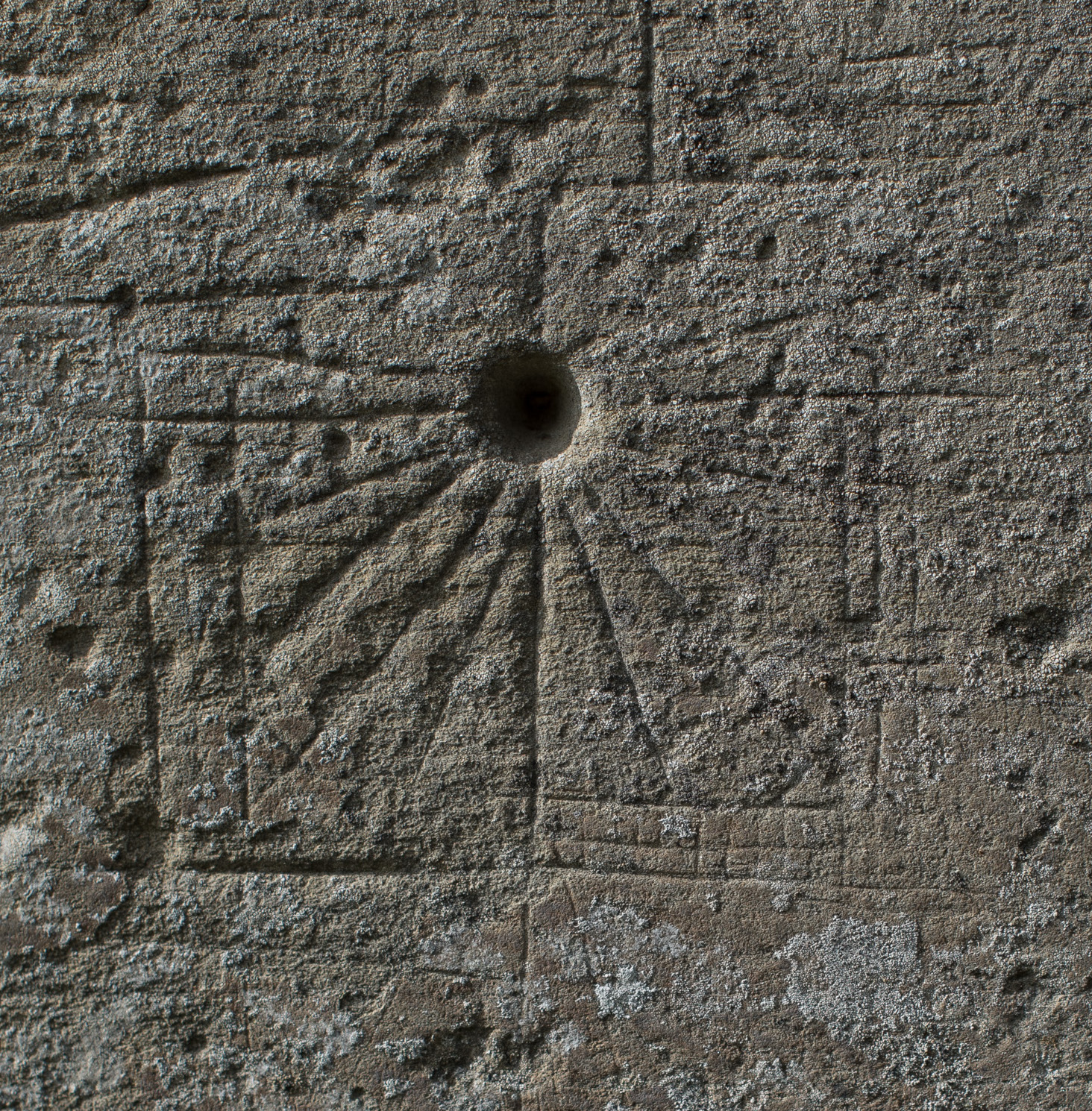 A clock on the front of the bell tower has been telling the villagers of Pembridge the time for several hundreds of years, but before that was installed, there was a much simpler method of telling when services are.
Medieval Mass dials, or scratch sundials are commonly found on the south side of churches. These were simple sundials, scratched into the stone of the church, with a hole in the centre. When you placed a stick into the hole, it case a shadow across the lines engraved into the stone work, giving a rough indication what time it was. This type of sundial usually dates from between 1100 and 1600.
Pembridge Church is no different, and if you walk around to the back of the church, and look on the wall, you should be able to spot two of these sundials. They are quiet close to each other, and although they no longer have the original peg in them to cast a shadow, a replacement should be easy to find.
Of the two sundials at Pembridge Church, the top one is more detailed and better carved. It consists of what appears to be a square box, around radiating lines with a deepest hole in the top centre, where the stick or peg would have gone. The other is a lot simpler, with only six lines clearly visible, but again all radiating down from a centre hole. There are no numbers around the edges, and often this type of dial would only be used to indicate the time of services, or masses and are often called mass dials.