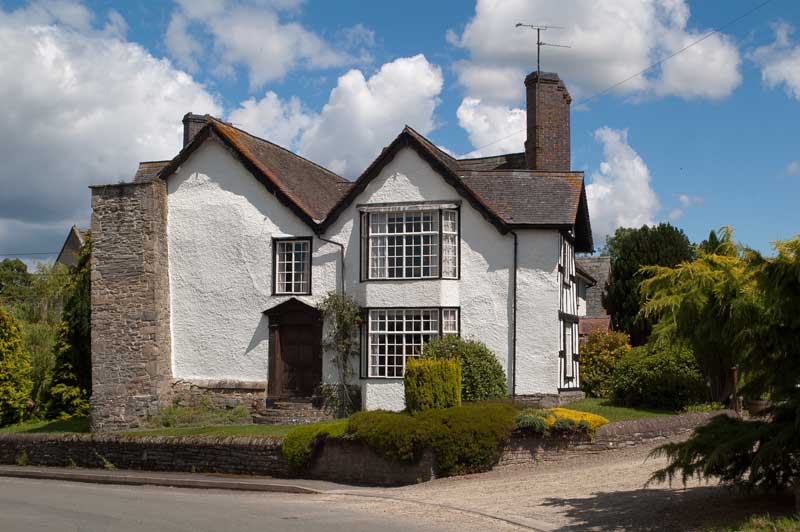 We've talked about William Sherborne previously on the blog as well as his will, and his children also played a large part in the village in the 17th and 18th centuries.
There were three generations of Essex Sherbournes who lived in Pembridge. The first, was the eldest son of Dr William Sherbourne.  Essex was probably named after the Earl of Essex who was William Sherborne's patron and friend.He built the house called "Clearbrook" on the flat land beyond the bridge just outside of Pembridge. Clearbrook is a pun on the name Sherbourne. The brook was the outflow from the corn mill once at the Leen Farm.
He has no memorial in the Church but is mentioned on his wife's tablet. Her memorial tablet has become almost unreadable in places but the following transcript is hopefully close to what was written.
This Marble decorative index unto the precious ashes below deposited of Anne the daughter of John Cocks of Chellwood in the county of Somerset Gent and the beloved wife of Essex Sherbourne of ys parish who having been fruitful in her generation in a pregnant issue and true conjugal faithfulness to her husband and in all good workes of fervent piety unto her God of an open handed charity unto this poore members of an exemplary  snd pleasing affability unto all w'ch rendered her person generally respected & her loss as greatly lamented was admitted to receive a glorious recompence

Her mortall putting on immortality
The 7th day of February Ano Dom 1668

Many daughters have done vertuously but Thou excellest them all
Prov 31. 29th
The second Essex Sherbourne was their eldest son and most of the information we have about him comes from his will, the topic for next weeks blog post. His nephew was the third generation of Essex Sherbourne's in Pembridge, son of Reverend Nicholas Sherbourne, who inherited the majority of his namesake's property.