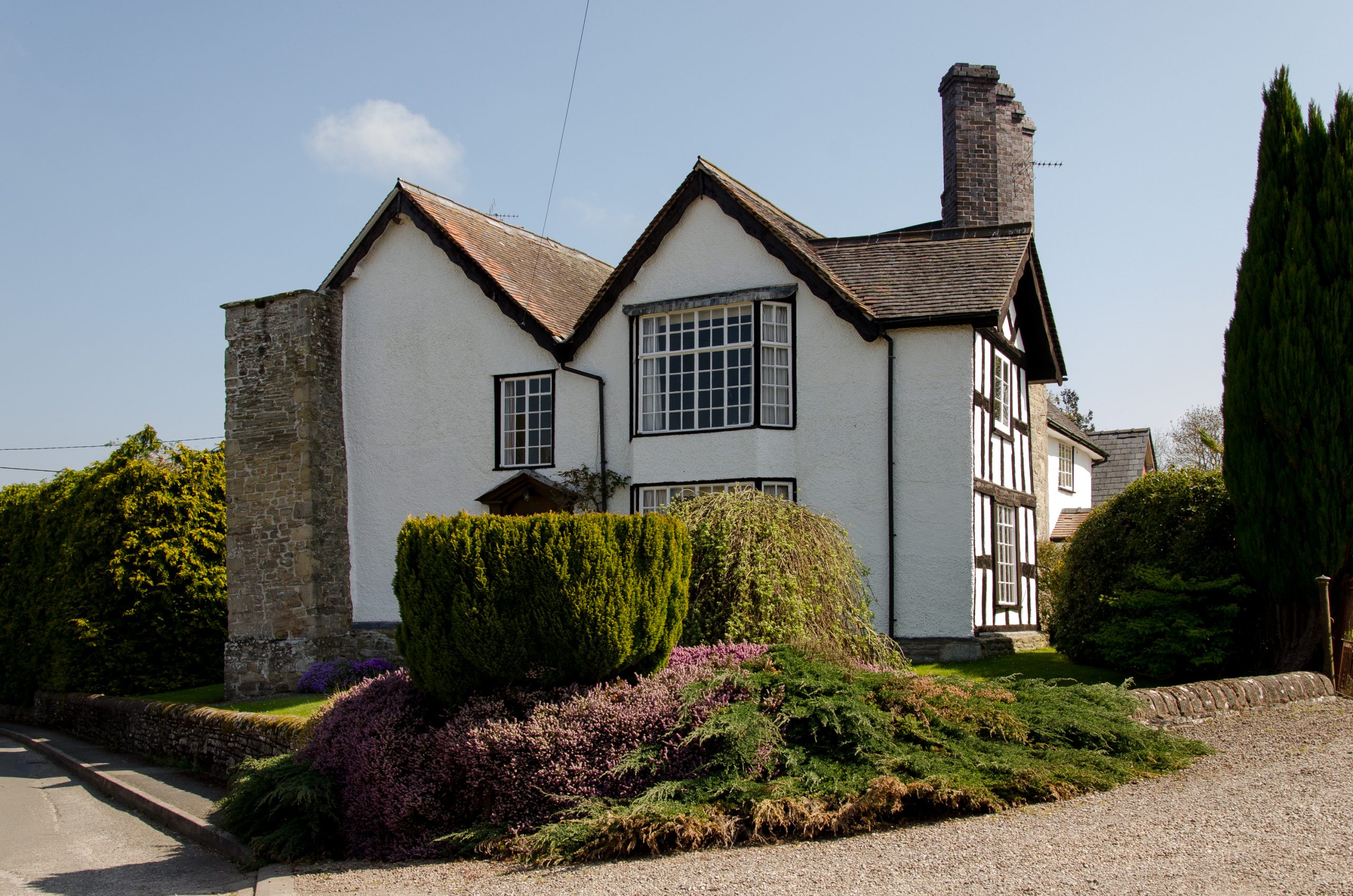 Dr William Sherbourne was the Rector of Pembridge until to 1667 when he retired aged 77. Dr Sherbourne lived at the Court House just to the south of the church, next to the site where the castle would have been. According to Charles Davis Sherborn's book 'History of the Family of Sherborn', written in 1901, William Sherbourne was born in 1596 and went to Oxford in 1612, later becoming a Doctor in Divinity and in 1642 a Canon of Hereford. His family was prominent within this area for many years and he was friends with the Earl of Essex. His son Essex was probably named after the Earl and was the Earl's godson. William died in 1679 and his memorial tablet is in the church and reads as follows:
From the old, of the same race and family name among the Lancastrians sprung
A good man, trustworthy, learned of integrity,
and upright on all counts:
Well tried by Fortune, triumphant he stood firm on each trial.
The patron in his church, while the times allowed him to serve both at the same time, he also belonged to the church as Prebendary of the Cathedral of Llandaff.
But with the raging wrath of his enemies, from his faith and
his house, he was driven away harshly by his own kind.
Yet with the destruction of all his possessions, he retained his courage and his faith and restored his roof.
At last with most peaceful happiness he came back to Charles as canon in the cathedral of Hereford.
Especially was he sought out as holy in the congregation.
Accepted among his fellows at last, wiser in his days (he was nearly 90) peacefully, piously and courageously he fell asleep in Lugwardine, where he first wished to find his resting place in his old age, and to seek it again now as his own.
IN THE YEAR OF OUR SALVATION 1679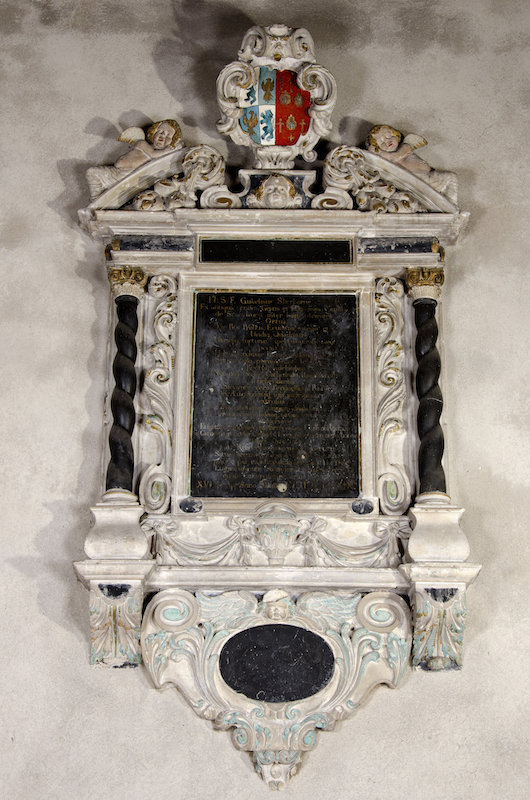 Dr William Sherbourne's memorial tablet indicates that he suffered during the parliamentary period (1649 − 1650) and was driven from the church and Pembridge. He was a Royalist and supported the King's cause throughout the English Civil War, but when the Parliamentarians came to power he lost his lands and position in the Church but was reinstated when Charles II came to the throne. According to Charles Davis Sherborn:
"We find that on 30 Jan. 1660-51 order was made from the Committee to John James, High Sheriff of co. Hereford, that 'whatever estate you have of Dr. Sherbom's uncompounded for is to be sequestered'. On a later page of the same record it is stated that William S. of Pembridge, D.D., compounded 4 May 1649 for delinquency in adhering to the forces raised against the Parliament, and that the fine of £10 was paid on 11 June. He not only lost most of his estates, but all his spiritualities (Walker, Suff. of the Clergy (1714), 35), but was reinstated on the return of King Charles II. "
William married Alice, daughter of John Davenant of Oxford, and sister of Sir William Davenant, poet laureate (1638 − 1668). She died 29 Sep. 1660, aged 54 and also has a Memorial tablet in the Church.
William Sherbourne and his family lived at the Court House in Pembridge. In 1664 Dr. Sherborne's Hearth Tax was £100, twice that of the 'demesne' or Lord's farm (£52) and The Byletts (£48).
His eldest daughter Alice, married Thomas Trafford who also became Rector of Pembridge in 1667 after Willam retired aged 77. His grandson Nicholas later became Rector in 1686. Another daughter Jane, died in childbirth aged 27th. She was married to Robert Bruton, a curate at Pembridge Church. Her memorial tablet is also in the Church.