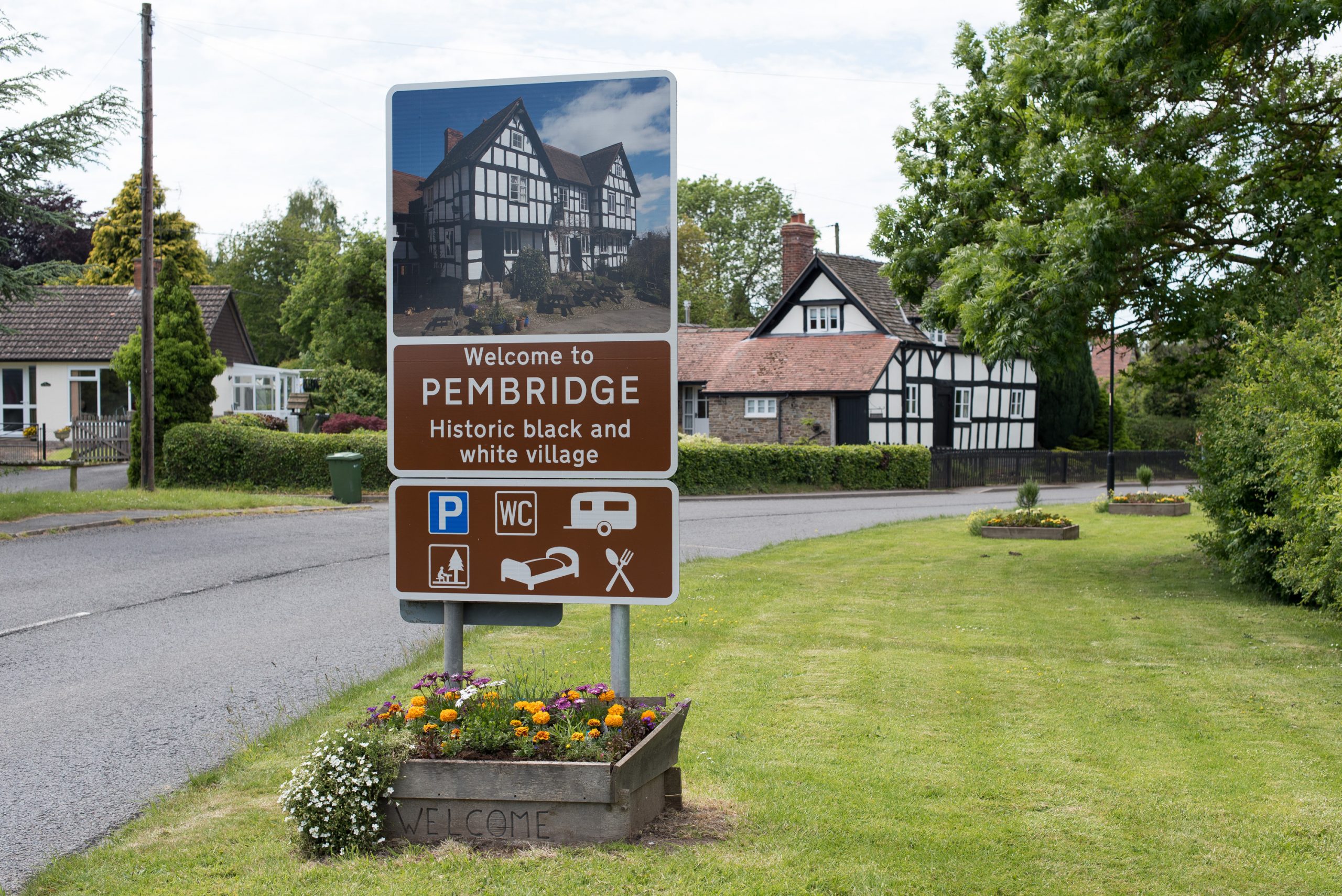 What's in a name?
There has been a village called Pembridge in the West of Herefordshire for many centuries, but where does the name come from?
It was originally called Penebrug(g)e and was listed in the Domesday Book as such but there are a number of theories as to where the name of the village, came from.
All agree of them seem to agree that the second part of the name refers to a bridge, meaning that the river has been an important part of the village, and the bridge over it a distinctive part of the landscape of the area since the village has been here, although the bridge that is there now is obviously a lot more recent than the village.
One suggestion is that it the name Pembridge is derived from the Old English Penebrug(g)e, which probably meant "Pena's bridge". In this theory Pena or Paegna would appear to be an Old English personal name, presumably referring to a chieftain who established a settlement here during the Anglo-Saxon period. But I am unaware of any evidence proving the existence of such a person.
Another theory is that it means the pen or enclosure by the bridge, but again there is nothing to support this.
A final theory is that Pene could have originally come from the Welsh, Pen-y which I've been informed means end or promontory. This would describe the location of the village as a settlement between the end of the hill and the bridge.
Unfortunately we will probably never know which of these theories is correct!